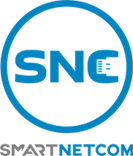 About the company
SIAM NETWORK & COMPUTER Co., Ltd. is a leading and an expert in computer innovations that reduce costs and increase productivity to your computers. With teams of more than 20 years of experience, we are trusted by factories, schools, universities and government organizations. SMART NETCOM is sold more than 30,000 units.
SMART NETCOM is an innovation that allows 1 computer to distribute and allocate its resources to up to 20 machines concurrently. Starting at 179 US Dollar, it reduces equipment costs by up to 50% and electricity cost by up to 90%. It is very easy to install, free from viruses and environmentally friendly.
Vision
We are a leader in computer innovation (SMART NETCOM) that reduces costs, increases productivity to your computer while bringing the highest satisfaction and benefits to our customers.
Mission
SMART NETCOM is an innovation that is being adopted by schools and institutes in ASEAN to use in classes and works to reduce costs and increase the company's productivity.
Objectives
Improve SMART NETCOM to further reduce costs and increase productivity.
Improve organization potential in delivering higher satisfaction to customers.